According to Cinematical, Spider-Man fans need to listen up:
An inside movie source says James Vanderbilt (Zodiac) has turned in a working draft of Spider-Man 4 to the studio. However, according to the insider, "his story arc has encompassed two films, making Spider-Man 5 shootable at the same time. The studio saw dollar signs and is in the process of reworking his deal to snatch up the story arc."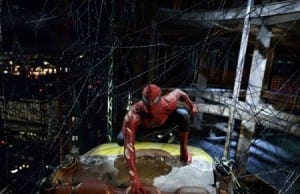 This sounds exciting, but would mega stars such as Kirsten Dunst and Tobey Maguire really commit themselves to one franchise for so long a period of time? It seems unlikely.
We'll keep you posted.