Oscar-winning director Sydney Pollack died of cancer Monday. He was 73.
Pollack, who was also an actor that recently starred in Michael Clayton, was surrounded by family at his home in Pacific Palisades when the time came.
Pollack was credited with directing 20 films, including seven with Robert Redford â€" most notably The Way We Were and Out of Africa, which won him two Oscars as director and as producer of the film, which won the best picture Oscar.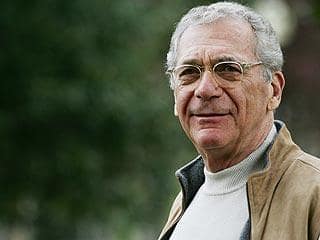 Pollack also received a best director Oscar nomination for the 1982 comedy starring Dustin Hoffman, Tootsie.
The movie legend is survived by his wife, Claire, daughters Rebecca and Rachel, his brother Bernie, and six grandchildren.