The Foot Fist Way first got noticed at The Sundance Film Festival. Since then, Will Ferrell and Adam McKay have stepped up to produce the movie and send it out to theaters around the country.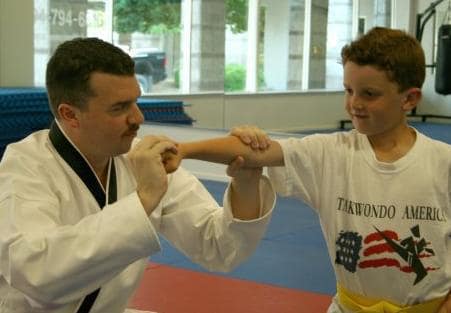 The path of the movie is a story unto itself: Jody Hill emptied his savings and took out numerous credit cards to finance the indie film, recruiting college friends Danny R. McBride and Ben Best to star in his low budget comedy about a small town Tae Kwon Do instructor whose life falls apart after his wife has an affair.
Below, the cast and crew speak to ComingSoon.net about the project:
CS: How did you all come to work together to make this film?
Ferrell: It started with these guys.
Best: We all went to film school together at the North Carolina School of the Arts. After that we all kind of scattered.
Ferrell: Recently shut down for embezzlement.
Best: For seven years we were just kind of making ends meet barely and then Jody luckily had been saving up money because Danny and I sure weren't. He came to town and said, "Hey you want to make a movie?" and I was like, "I need to do something because it's falling apart."
McBride: Rehab wasn't working. Let's make a motion picture.
Best: Yeah, let's make a motion picture.
McKay: You saved money?
Hill: Yeah, I saved about $30,000. Then I applied for as many credit cards as I could get. It's funny because they start you out with $17,000 if you have good credit. Then on your fourth or fifth credit card it's like $500. I got a bunch of those and just I paid for the movie and it got into Sundance. Then shortly thereafter, Will and Adam saw it.
Ferrell: Somehow it was one of those films that kinda didn't get picked up for whatever reason and we were like, "How did this not get distributed?" We'd just started Gary Sanchez. It was kind of the perfect thing for us to be our first film to be involved with.
CS: And now Danny how been in five or six other films so did you see a star was being born?
McBride: They definitely tagged me for commission so I paid these guys 10% of everything.
Ferrell: Which is standard.
McBride: That's what they told us was standard, yeah. It usually happens that way.
Ferrell: It does. We had a private detective on Danny for about a month and a half.
McBride: Nice guy. Very nice guy.
Ferrell: Yeah you got to know him.
McBride: I did.
Ferrell: And he gave us a lot of very valuable information about him that we're not allowed to talk about.