Fans recently had a chance to ask Guillermo del Toro - director of The Hobbit and its untitled sequel - and executive producer Peter Jackson about the upcoming movies. Here's a look at what the vital players had to say in this live Web chat.
"At this point in time the plan is to write [the screenplays] for the rest of this year and start early conceptual designs. 2009 will be dedicated to pre-production on both movies and 2010 will be the year we shoot both films back to back," Jackson said, adding:
"Post production follows one film at a time with The Hobbit being released December 2011, and (Film Two) release Dec 2012. That is the schedule in about as much detail as we have ourselves at the moment."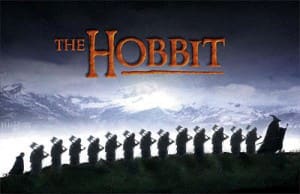 Casting rumors have claimed that claims that Lords of the Rings veterans Ian McKellen (Gandalf), Viggo Mortensen (Aragorn), and Andy Serkis (Gollum) have all been approached to reprise their respective roles for the films.
But Del Toro clarified the matter by warning Web surfers: not so fast, fans.
"No casting has started yet, but some people have thrown their helmet into the ring," he said, while Jackson added: "We anticipate we won't be in serious casting mode for these movies until well into next year."