You take the good, you take the bad, you take them both and there you have... Mrs. Garrett and Adam Sandler making love?!?
Charlotte Rae, best known for her role as a girls' boarding school headmistress on the 1980s sitcom The Facts of Life, enjoys a random cameo in Sandler's upcoming comedy You Don't Mess with the Zohan.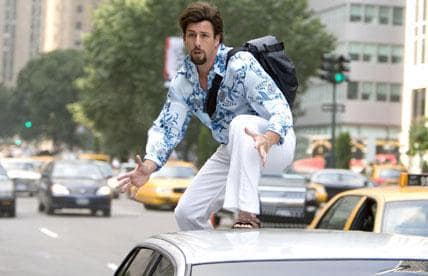 Rae, 82, told the Associated Press that she and Sandler's character get it on in the movie, in which he plays an undercover Israeli commando who goes disguised as a hair stylist. So, how was Sandler in the sack, Charlotte?
"On a table from one to 10, I rate him 'not bad.'"