Earlier today, Rome's diocese said it has barred the producers of Angels & Demons from shooting in two churches for the film.
Producers of the movie (directed by Ron Howard and starring Tom Hanks) were turned down because the movie "does not conform to our views," said Monsignor Marco Fibbi, a spokesman for the diocese.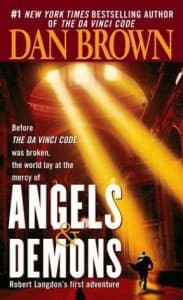 The crew had asked to film in the churches of Santa Maria del Popolo and Santa Maria della Vittoria, two architectural jewels in the heart of Rome that include paintings by Caravaggio, sculptures by Bernini and a chapel designed by Raphael.
"It's a film that treats religious issues in a way that contrasts with common religious sentiment," Fibbi told The Associated Press about the prequel to The Da Vinci Code. "We would be helping them create a work that might well be beautiful but that does not conform to our views."