Bruno - Sacha Baron Cohen's followup to Borat - will hit theaters on May 15, 2009.
Although details have been kept secret, the new ficomedylm is expected to be similar to Borat; i.e. based on a character that the performer introduced to American audiences with his acclaimed HBO comedy series Da Ali G Show.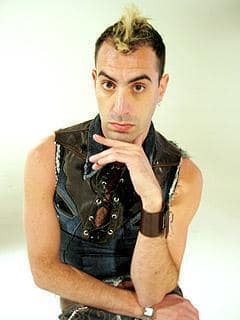 Forget Borat. Bruno is coming in May, 2009!
We assume the film will focus on Baron Cohen conducting interviews with people who are supposedly unaware that he's an actor in disguise, this time as a flamboyant Austrian fashion reporter. See?
It's hilarious already.