Kit Kittredge is more than an American Girl. She's the star of a doll line and a movie!
How people can say that?
In a recent interview with ComingSoon.net, costar Chris O'Donnell talked about the maturity of the young actress that portrays Kittredge, Abigail Breslin.
"She's got such a great attitude about the whole thing because (doing interviews) is the hardest work you do in the whole thing," O'Donnell said. "She couldn't be more professional and she knows what she's doing."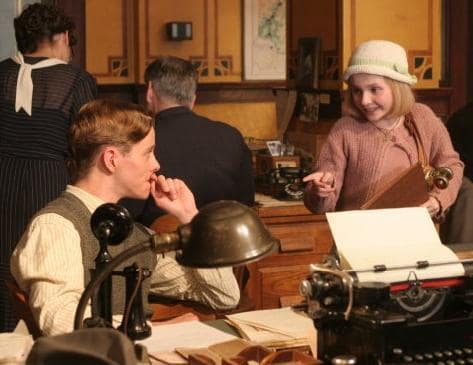 Kit Kittredge is your basic American Girl, played by Abigail Breslin.
Breslin herself gushed about dressing up in Kit's signature outfits.
"It was cool, because I'd never done a period movie," she said. "Once you got hair, make-up and wardrobe, and on the set, it was sort of like you were back in that time. I got to keep the overalls, which was really cool, because I love the overalls."