Deepak Chopra has a response to Hindus that oppose Mike Myers' depiction of self-help guru Pitka in The Love Guru: Simmer down.
According to The Hollywood Reporter, the best-selling author and spiritual teacher is defending the comedy - in which Myers plays an aspiring self-help guru that aims to achieve Chopra's level of popularity. Chopra posted an essay online in response to those in the Hindu community who claim The Love Guru is offensive, mocking tenets of their faith.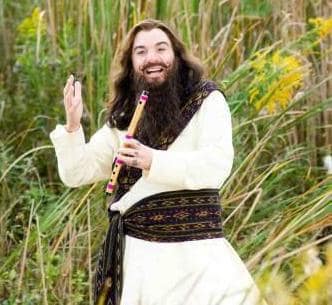 Deepak Chopra approves of Pitka.
"The premature outcry against the movie is itself religious propaganda," Chopra wrote, noting that the protesters based their views on the film's brief trailer. "As viewers will find out when the movie is released this summer, no one is more thoroughly skewered in it than I am - you could even say that I am made to seem preposterous."
Chopra obviously doesn't mind, though; he even makes a cameo appearance in the film.
The author said he and Myers have been friends for 15 years. Myers wrote the foreword to Chopra's latest book, "Why is God Laughing?" It explores the relationship between comedy and spirituality.
During a period of depression, Myers has said he discovered Chopra's books and videos and began imitating his accent. Myers tried out his new character in New York comedy clubs and - presto! - The Love Guru was born.