Director Louis Leterrier doesn't need to wait to see the box office tally of The Incredible Hulk before commenting on whether or not he'd be on board to make a sequel.
"I'll do another 'Hulk' movie any day of the week. I love it! I love the character, I love the TV show. I love that he's an anti-hero," Leterrier told ComingSoon.net at the film's premiere.
Considering the "great story and great cast," Leterrier made it pretty clear who would enjoy this superhero flick: If you like movies, you'll like The Incredible Hulk, he said.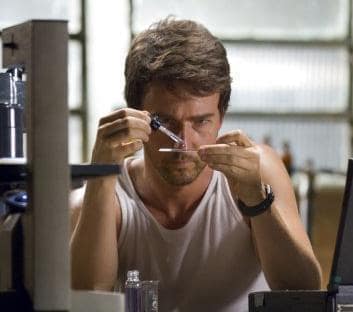 Edward Norton is Bruce Banner in The Incredible Hulk.