Guillermo del Toro loves monsters.
"I have always loved movies where the star is the monster. That has branded my view of art and storytelling all my life," the director told MoviesOnline.
In Hellboy II: The Golden Army, del Toro demonstrates his devotion to creatures of all shapes and sizes.
"In the first movie, we did big, big creatures," said. "One thing I wanted to explore this time was what would happen if the first attack came from tiny creatures that are actually cute."
Enter the concept of fairies. Practically Tinkerbell-like, they have little else in common with their spritely namesakes.
"Guillermo outdid himself on the cuteness scale with the tooth fairies, but they're nasty little things," said Hellboy II star Selma Blair (pictured below).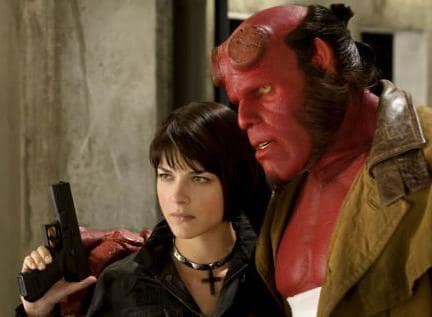 Hellboy II: The Golden Army opens on July 11.