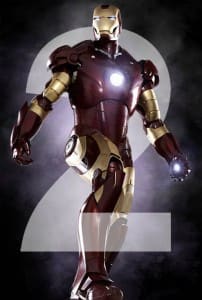 Even though Jon Favreau won't officially admit that he's directing
Iron Man 2
- already scheduled for an April 30, 2010 release - the film maker is talking openly about the project.
ComingSoon.net recently asked Favreau about committing to such a long-term project. Here's his reply:
Hopefully we'll figure out how to get Iron Man 2 going and I'll be involved with that. You have got to out-do what you did before. So, if the last one took two years, we would need at least that to do what we are talking about, or at least thinking about. Nobody knew about Iron Man, and that was a disadvantage in some ways, but nobody expected anything.
I think people were pleased based on the fact that they had no preconceptions about the project. Now, we have a movie that people seem to like and you can't give them less. You have to give them more.
There are challenges that come with that as well as the benefit of people already understanding who he is and the character. We told the origin story so where do you go from here? There are plenty of story lines to explore from the 40 years of history from that character.