While Jack Black is excited about the possibility of a School of Rock sequel, he wants to make it clear that there's no script yet.
But the actor is excited to reading one.
"I look forward to reading it. I hope it happens because I had such a great experience the first time, it would be fun to do it again," the Kung Fu Panda star said. "I love to rock. I love making movies. So it is kind of like Reese's Peanut Butter Cup, you put the acting and the rock together in a delicious sweet chocolately smash."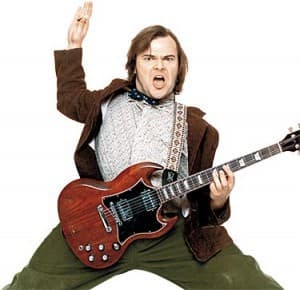 Will there be a School of Rock 2? It seems likely.