Many teenage girls would likely say it's appropriate for Justin Timberlake to star in The Love Guru, considering the effect he has on them on a daily basis. (i.e. He's hot!)
With that in mind, MoviesOnline recently talked with the singer/actor:
MoviesOnline: What do you think Mike Myers saw in you that made him think you could pull this off?
Justin Timberlake: I can't say, really. I would assume that my interaction with Mike promoting Shrek the Third and probably most likely my couple of stints on SNL let Mike know that I could play the part.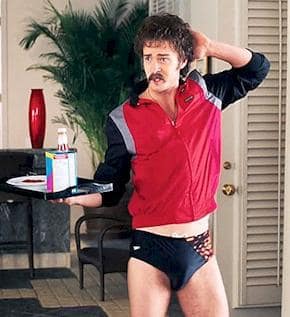 MoviesOnline: Did he just send you the script or did he call you up and describe it to you?
Justin Timberlake: He called first and then he sent the script and our conversation went something like, "Hey, I want you to come play the villain in this new movie I'm working on. I've been, you know, workshopping the character." I don't know if you guys know Mike's process, but it's pretty amazing, right? I wish I would have gotten to workshop Jacques Grande. That was pretty amazing. Now he's just going to be too famous. I'm not going to be able to show up and do it.
MoviesOnline: Did you work on the accent? Did you have a dialect coach?
Justin Timberlake: Both. Yes. I figured the best way to do it was to get the accent down proper. And so I got the accent down proper and then when we got to set, for the first couple of days that I was on set, I just kept the dialect coach with me, and said, "You have to help me find ways to milk this."
Because we're in a Mike Myers film, okay, so we have to be funny." I didn't think about it, somebody just pointed this out to me, I'm the only other caricature really in the film. I mean, between Mike and myself, everybody else plays it kind of straight. But we are the antagonists in the film. I'm the other guy who's basically in a clown suit.