As previously reported, Matthew McConaughey was in the running to portray Captain America in the upcoming movie based on that Marvel super hero.
Now, new rumors are coming in - courtesy of Latino Review - that float the possibility of Leonardo DiCaprio in the role of this well-known avenger of justice.
Can you picture the Titantic actor as Captain America?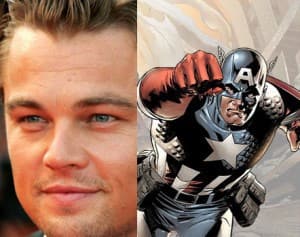 Aside from DiCaprio, Brad Pitt's name has been floated around to fill the iconic role of Captain America.