Lyndsy Fonseca might be best known for her television work - which include Desperate Housewives and How I Met Your Mother - but she's building a solid movie resume, beginning with Remember the Daze.
The young actress recently spoke to MovieWeb about the project:
What first attracted you to this project and your character?
I guess I could relate to her in many ways. I remember when I was that age, high school age, and being really insecure with yourself, wanting to be loved and wanting to fit in and wanting to find out who you are, maybe going about things the wrong way. I also found somewhat of a strength in her, that she wanted to come out with being gay, and I thought that was very courageous of her.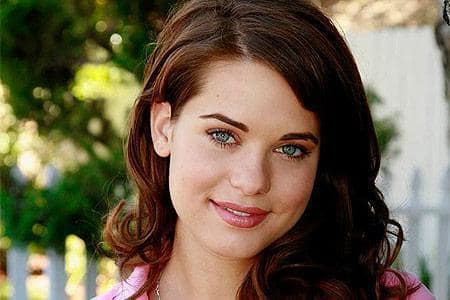 This movie kind of feels like this generation's Dazed and Confused or American Graffiti. Did you get that kind of a feel when you first read this script?
Yeah! Yeah, aboslutely. You know what's funny about this movie is what it is and what the script was, was totally different. We got actors like Chris Marquette and Wesley (Jonathan) and people who were so involved they just decided to go off on tangents and they created the funniest characters.
A lot of what the movie is, was just created on film. It has nothing to do with the script. The script was great to begin with, but once (writer-director) Jess (Manafort) cast these characters, they really came to life.