M. Night Shyamalan told SCI FI Wire that he's excited to be directing The Last Airbender, a live-action fantasy-adventure movie based on Nickelodeon's animated SF/action/martial-arts series Avatar: The Last Airbender.
"It has martial arts and spirituality and the supernatural, and it has Buddhist philosophy and Hindu philosophy - really, everything I talk about - all in one movie," Shyamalan said.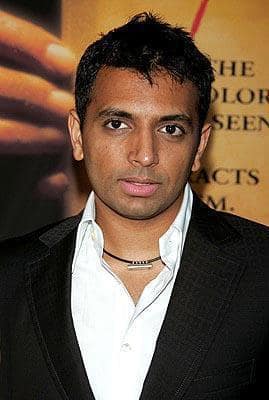 The Sixth Sense director added:
"It has a mythology. It's Shakespearean. It's all this incredible stuff, and it has a balance. All these movies are plays on magic, whether it's Lord of the Rings or The Matrix or Star Wars even, and each one of them relates to me in a different way, in its belief system."
Up next, of course, Shyamalan is responsible for The Happening. It opens this weekend.