Mark Wahlberg doesn't count war (Three Kings), a skyscraper-sized wave (The Perfect Storm) or the Apocalypse (The Happening and Planet of the Apes) as his most daunting obstacle to date?
Instead, the actor points to a video game character.
"Two weeks out I was just dying," Wahlberg said to MTV of his title role in the upcoming video game adaptation, Max Payne. "I wanted my life back."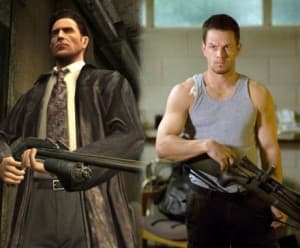 Mark Wahlberg as Max Payne? Safe to say we're excited about that.
More than anything, Wahlberg is excited about how complex the character is.
"Max Payne is not a one-trick pony. It's probably one of the edgier roles I've played but also the most layered," he said. "Here's a very happy guy who worked a dismal job, had a beautiful family. But the beauty in his life was taken away. He just goes on a rampage. It's all driven by emotion."