It's gonna be a fun few years for comic book fans.
Having already announced its slate of superhero flicks, Marvel has now released the following logos to back them up. Which are you most excited for?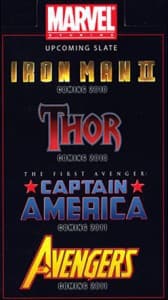 Ironman 2, Thor, Captain America and Avengers are all coming soon. Relatively soon, at least.