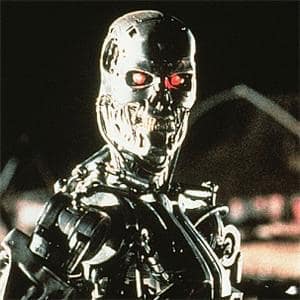 Terminator Salvation: The Future Begins
director McG updated his
blog
earlier today.
The film maker shared insight on what fans can expect in the movie, while also addresses the spoilers concerning the ending that have been circulating around the Web.
Here are some of the more interesting nuggets McG shared in his blog:
"This movie takes place several years after Judgment Day, but prior to 2029.
Just like it took a long time to get an HD plasma screen in our world, it took Skynet a lot of research and development to get to the T-800, and this movie explores that 'space between.' We have all been fascinated with the world after Judgment Day. Here it is."
"In this film, there are Hydrobots that patrol the water, Transports that move human prisoners around, Harvesters that collect human beings as lab rats for Skynet and Aerostats that survey all that is going on with the resistance the world over."
"Oh yeah, don't get too uptight about the prospect of the film being PG-13. We have entertained the idea of a PG-13 rating largely because Batman Begins, in my opinion, was made compromise-free. So we'll see. The movie comes first and it will be protected at all times…"