Megan Fox is really hot.
Oh, and she also recently spoke to MTV News about Transformers 2.
"As big as the first movie was, this is 10 times as big, 10 times as many set pieces, explosions, and acrobatic stunts," Fox said. "Shia and I make out a little bit; I don't know if anyone wants to see that."
Shia LeBeouf wants to see and feel that.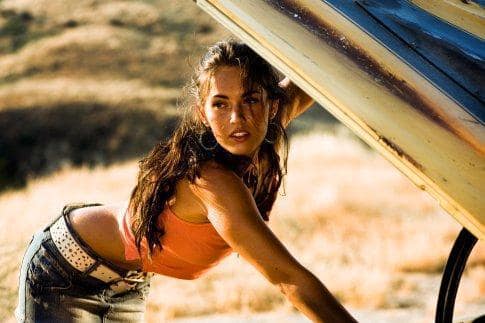 Megan Fox makes viewers drool as Mikaela Banes in Transformers.
As far as romance between characters Sam and Mikaela go, that's just one of many story lines set for the sequel. According to the Fox, some last-minute scrambling has been taking place to make sure this relationship can hold its own among all those Autobot vs. Decepticon showdowns.
"You know, we've been having script meetings, and we've been reworking the script, because they wrote it fast because of the writer's strike," the beautiful actress said. "And, we've just been going through and trying to do some character stuff for Shia and myself in the middle of this crazy world that they're in."