Marcia Gay Harden, Kristen Wiig, Juliette Lewis and Zoe Bell will all join Ellen Page and Drew Barrymore in Whip It!, the roller derby comedy that marks the feature directorial debut by Barrymore.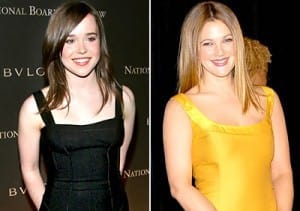 Reports say Harden will portray an overbearing ex-beauty queen who would rather see her daughter, Bliss (Page), in pageants than skates. Wiig then plays Bliss' rowdy mentor, Malice in Wonderland.
Lewis is Dinah Might, the star of Austin's top team. Bell takes on the role of a medical technician moonlighting as derby star Bloody Holly.