If it were up to Peter Travers, a movie critic with Rolling Stone, Heath Ledger would be nominated for an Oscar for his role in The Dark Knight.
"I can only speak superlatives of Ledger, who is mad-crazy-blazing brilliant as the Joker," Travers writes in the movie's first published review.
The praise certainly doesn't stop there, as Travers goes on to say:
"It's typical of Ledger's total commitment to films as diverse as Brokeback Mountain and I'm Not There that he does nothing out of vanity or the need to be liked."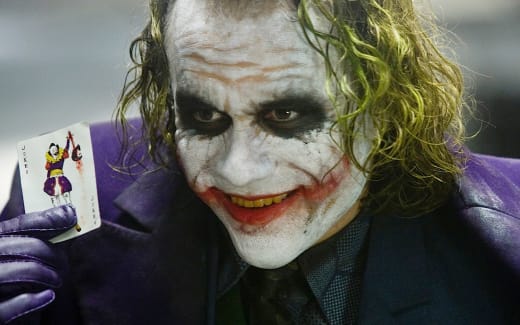 Might Heather Ledger earn an Oscar for his work in The Dark Knight?
Travers added that there's "no plastic mask for Ledger. His face is caked with moldy makeup that highlights the red scar of a grin, the grungy hair and the yellowing teeth of a hound fresh out of hell." He then makes his Academy Award pitch:
"If there's a movement to get him the first posthumous Oscar since Peter Finch won for 1976's Network, sign me up."