The Mike Myers-hosted MTV Movie Awards aired last night. Don't worry if you missed them, though: MTV will likely re-air the festivities all summer long.
Here's a list of the major winners from the event:
BEST MOVIE
Transformers
BEST FEMALE PERFORMANCE
Ellen Page, Juno
BEST MALE PERFORMANCE
Will Smith, I Am Legend
BEST FIGHT
Sean Faris vs. Cam Gigandet, Never Back Down
BEST COMEDIC PERFORMANCE
Johnny Depp, Pirates of the Caribbean: At World's End
BREAKTHROUGH PERFORMANCE
Zac Efron, Hairspray
BEST VILLIAN
Johnny Depp, Sweeney Todd
BEST KISS
Briana Evigan and Robert Hoffman, Step Up 2 The Streets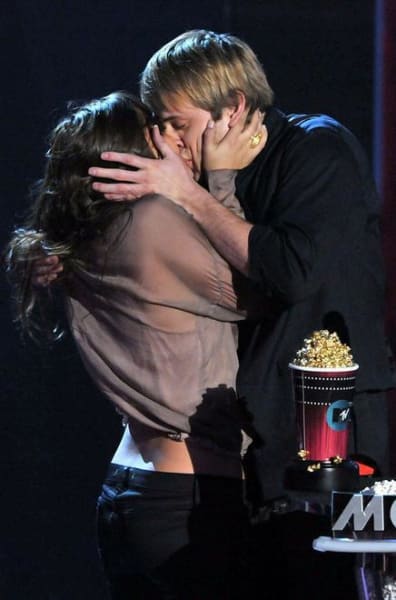 Just like they did in Step Up 2 the Streets, Briana Evigan and Robert Hoffman share a smooch on stage at the 2008 MTV Movie Awards.