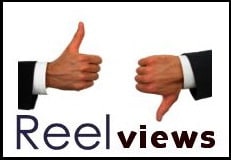 Trying to decide which comedy to see this weekend,
Get Smart
or
The Love Guru
? You can check out the movie reviews for the former
now
.
As for The Love Guru, Mike Myers' return vehicle from a self-imposed exile? Let's just say critics are far, far from in love with it...
- Offensive, revolting and jawdropingly awful from beginning to end, a complete and total piece of Singularly Horrid Infantile Trash (TM)... -- ComingSoon.net
- The Love Guru is so relentlessly juvenile as to merit a new twist on the PG-13 rating - one that strongly cautions not only those under 13 but anyone much above it, too... -- Variety
- Myers wants us all to love him, wants us all to be in on his jokes. But love and laughs are earned, not given just because you mug for the camera behind a wild wig and beard... -- Associated Press
- Not only does the film stumble badly from one skit to another, the skits themselves have too much dead air... -- Hollywood Reporter