While his casting is still stirring debate among fans of The Green Hornet, Seth Rogen was recently asked what he liked about that comic book character.
Here's his reply:
We've always wanted to make this hero sidekick movie. That was always an unexplored area to us and for years we've actually been trying to write a movie that was about a hero and his sidekick and then when we heard that "The Green Hornet" movie was up for grabs we thought that could be the most perfect way to do this story because he is the only kind of hero who's sidekick is actually more known than he is.
We kind of thought that it would be a good way to tell this relationship story and just do a big crazy action movie basically.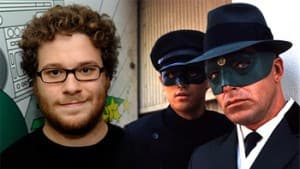 Fans are still debating the merits of Seth Rogen as The Green Hornet.