Collider.com talked to Mark Canton, Gianni Nunnari and Bernie Goldmann - the producers of 300 - earlier this week at 34th Annual Saturn Awards.
The trio made it sound like they were hopeful about a sequel to their blockbuster epic.
"We're looking for another 300 and we're looking for Frank Miller and Zack [Snyder] to do thier thing. We've had obviously, around the world, such an amazing journey," Canton said. "It keeps on going."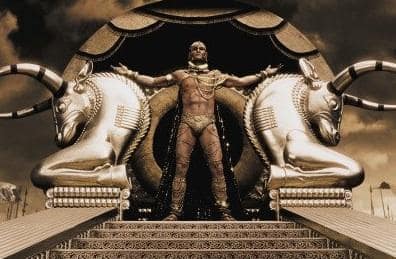 Would you see a 300 sequel?
When asked if the movie woud be a prequel Canton replied:
"No. We're talking about the genius of Frank Miller, Zack Snyder and we're talking seriously about something authentic."