It might not be as anticipated a cameo as that of Tony Stark in The Incredible Hulk, but Taylor Swift is teaming with Miley Cyrus and dad Billy Ray Cyrus for Hannah Montana: The Movie.
"I'm making a cameo," the 18-year-old country singer told People Magazine, "so I'm so excited about that. I'm playing one of my own songs and just in the background of one of the scenes."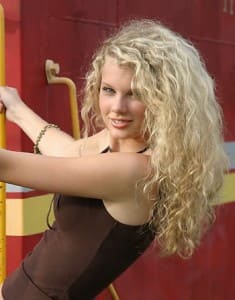 Look for Taylor Swift to make a cameo in Hannah Montana: The Movie.
Country group Rascal Flatts will also appear in the film, which is set to hit theatres in 2009. The Hannah Montana movie will deal with the character's taking a trip with her father to her Tennessee hometown, where she gains a perspective on her double life.