Terence Stamp isn't the best known actor in the world - but he's on a roll!
Stamp plays a villain in the upcoming Get Smart, while he also appears alongside a certain beautiful actress in Wanted. We'll let him explain the rest.
"I've got Yes Man coming up with the great Jim Carrey. Tom Cruise and I were blowing up Hitler for a long time in Berlin for Valkyrie," said Stamp, 69, to MTV. "And, I got to say good morning to Angelina Jolie at 7 a.m. every morning on Wanted."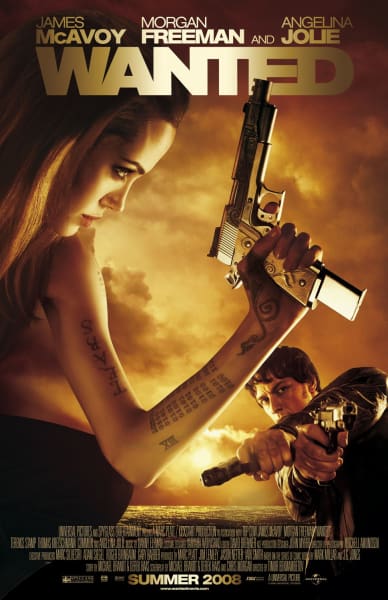 According to a co-star, we'll be seeing a Wanted sequel in the future.
As that bullet-ridden action flick gets ready for a June 27 release, it was Stamp's follow-up quote that truly piqued our interested.
"I play a character who's called Pekwarsky," Stamp said. "He's an enigmatic character who doesn't feature a lot in the first one, but it's something that's written for a sequel."
Indeed, it sounds as though a Wanted sequel is already planned. We'll have to see the original in a couple weeks before we determine if this is a good idea or not.