Sienna Miller, who plays The Baroness in the live-action G.I. Joe movie, may be natural beauty. But that wasn't enough for director Stephen Sommers.
He thought she needed a bot of help in the cleavage department in order to pull off the role of the curvy bad girl in the upcoming action flick.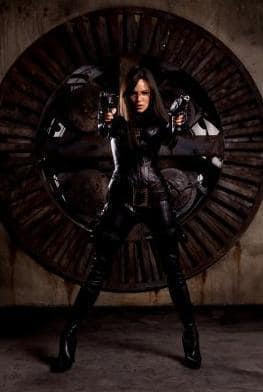 Miller recently said that Sommers set her up with some breast enhancements to be worn underneath the sexy costume she sports in the film.
"(I wear a) tight black leather outfit. And much bigger boobs," Miller told The San Francisco Gate. "They gave me these things that looked like chicken filets. The director said, 'I'm gonna be honest, I like girls with big boobs,' and I don't have them so we made them bigger... At least he's honest. But I was mildly offended."
G.I. Joe: Rise of Cobra, fake boobs and all, comes out on August 7, 2009.