A photo posted by Film School Rejects seems to shows Thomas Jane as the title character in Jonah Hex, a feature film based on the DC Comics western-supernatural title.
Take a look at it now: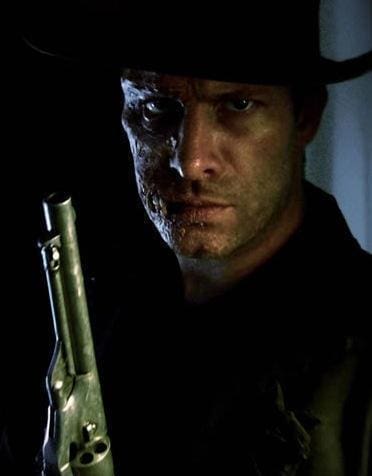 Thomas Jane is no stranger to the world of comic book characters. He previously portrayed The Punisher.
For those unaware, the comic book adventures of Jonah Hex were infused with supernatural elements. The character is a former Confederate officer whose face was horrifically scarred (as you can see above).