According to The Los Angeles Times, Spider-Man, producer Laura Ziskin has revealed that the the fourth installment of this super hero franchise is tentatively scheduled to hit theaters in May 2011.
Looking (way) ahead, that ought to be a busy month at multiplexes. Already scheduled May 2011 areThe First Avenger: Captain America and Harry Potter and the Deathly Hallows: Part II.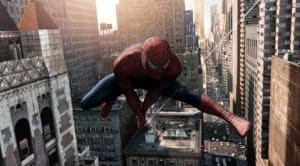 Ziskin added that the screenplay on Spider-Man 4 isn't complete yet, but that she and Sony Pictures were hopeful it would be ready within three years.