On July 25, Will Ferrell and John C. Reilly team up again in Step Brothers.
The pair were recently interviewed by Joblo.com, asked about how they came up with the idea for the comedy. Here are excerpts from the conversation:
You guys had this concept back when you made Talladega Nights, so where did this idea come from originally?
John C. Reilly: It wasn't that far back was it?
Will Ferrell: No, we just had the idea of trying to work together again, but in terms of a specific idea it wasn't until meeting back in Los Angeles and pitching a bunch of things and then it was really, we had settled on two or three options and I think Adam called us the next day and said "Here's a totally brand new idea that we hadn't thought about" and it was this one and we were, "Oh."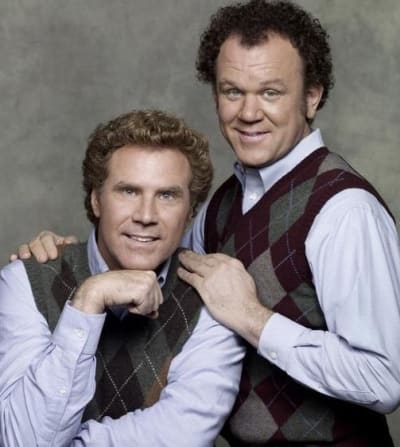 How did the writing work?
Will Ferrell: Actually, I shouldn't even say this - we farmed it out to China. There are a group of writers who work, they are called the Omega group and they are pretty close to our voice, there were some cultural things that were slightly different.
John C. Reilly: All the script notes came from India. And they would just talk to the writers in China.
Will Ferrell: It was a very belabored process, but we didn't have to do any of it, which was great.