If you don't know Zoe Saldana now, give yourself a year or so.
The actress will be appearing in Avator and the new Star Trek movie in 2009. She recently spoke to ComingSoon.net about the latter project:
I know you can't tell me too much about "Star Trek" but can you talk about the experience at all? What was it like to step into those iconic shoes â€" or boots as the case may be?
Zoe Saldana: It was amazing! It was a humbling experience. I met Nichelle Nichols, I worked with Leonard Nimoy. I was not a "Star Trek" fan before the film. Now I can honestly say that out of respect for the pioneers of this amazing conception, I am. They are amazing.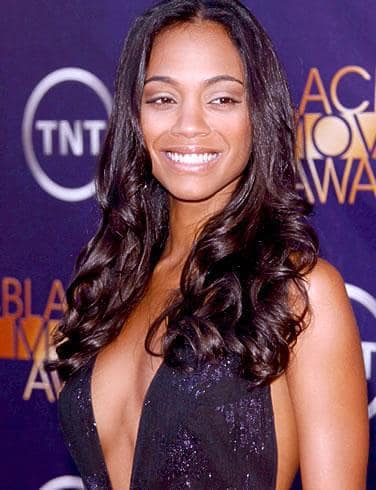 They are the most graceful actors I have ever met. To work with J.J. [Abrams] I just hold him in the highest regard. Up there with James Cameron and Steven Spielberg, they are my idols and my everything. J.J. I hold in that regard and at that level. He's younger and those directors, Steven would go to the set constantly to visit him and lend his support to J.J. and Jim invited him to the ["Avatar"] set to go see it.
I don't know who was more in awe. It's amazing to witness that and be in the middle going "Oh my God." I feel like the selfish one because I'm working with all of them. I feel very blessed and I think "Star Trek" is going to be amazing. Have you seen the trailer? It says "Under Construction"? I got goose bumps! I'm like "Dude! What are you doing?"
It's amazing.