Alicia Keys has emerged top contender to sing the title song for the next James Bond movie, Quantum of Solace.

No official announcement has been made, but a source told E! Online: "I believe Alicia is the winner."

There have been numerous rumors surrounding the highly coveted spot to belt one out for this long-running franchise. A plethora of artists reportedly submitted songs for consideration to producers of the flick, including Beyoncé, Leona Lewis, Duran Duran, Jack White, Duffy and, most recently, Annie Lennox.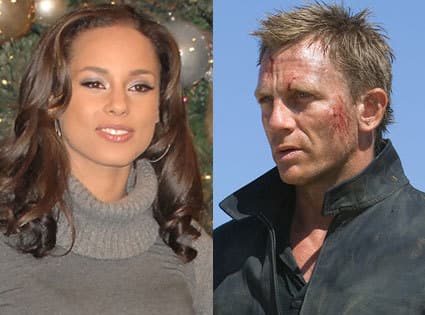 Quantum of Solace - with a theme song rumored to be sung by Alicia Keys - is due out in November.