Seth Rogen and James Franco may bring the smoke to Pineapple Express.
But Amber Heard brings the heat.
The actress poses for the August issue of Maxim, while also giving insight into her role in the aforementioned comedy. Here are excerpts from her interview:
Tell us about Pineapple Express.
Seth Rogen and James Franco play these potheads trapped in this comedy of errors, and I get thrown into the mix as Seth's neurotic young girlfriend, Angie, who is horrified that he's such a drug user. She's very square. Looking at the two of them as a couple, you're like, What are these two people doing together?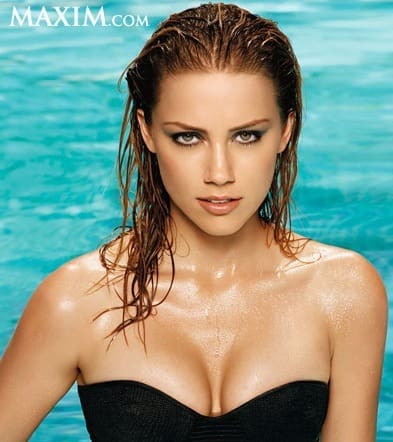 We're going to take a guess and say things got crazy on the set from time to time.
Seth Rogen, James Franco, Judd Apatow, and me, working all-night shoots 14 hours on end? Tons of stories... just none I can tell you.
Click on the following shots of Heard in Maxim for enlarged pictures of this beauty...