On the heels of the annoucement that a Hairspray sequel is all but guaranteed, here's more film follow-up news:
John Cho and Kal Penn will reprise their roles in a third installment of the Harold & Kumar franchise, Variety reports.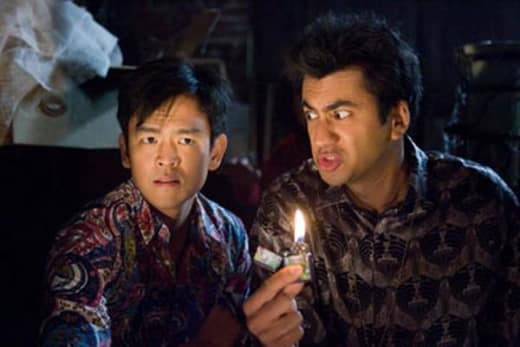 Get ready for more Harold and Kumar, folks!
This spring's Harold & Kumar Escape From Guantanamo Bay grossed $38.1 million domestically, more than double its production budget.
The series' first film, 2004's Harold & Kumar Go to White Castle, has established a cult following on DVD, earning more than $30 million from home video alone.