According to Variety, Quentin Tarantino is speaking to two huge names about starring in his World War II drama, Inglorious Basterds.

The director met with Brad Pitt in France on Tuesday to talk about the possibility of Pitt playing the main role of Aldo Raine. From there, Tarantino reportedly also plans to meet with Leonardo DiCaprio for another lead role, that of Hans Landa, later in the week.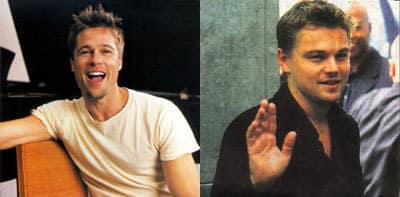 DiCaprio and Pitt would be appearing in a Tarantino-directed movie for the first time. The film will shoot this fall in Germany and France.