Take this with a grain of salt the size of Tom Cruise's ego.
But Great Britain's The Sun reports that Mr. Katie Holmes has been asked to reprise his role as Maverick for a Top Gun sequel.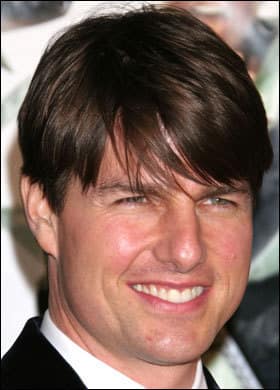 Would you line up to watch Top Gun 2?
A script outline has supposedly been written, as the sequel just depends on Cruise giving his approval.

"The idea is Maverick is at the Top Gun school as an instructor — and this time it is he who has to deal with a cocky new female pilot," said an insider.