In a recent profile of The X-Files: I Want to Believe, Gillian Anderson told MoviesOnline that the return to Dana Scully was not as simple as she'd been assuming it would be.
"On the first day of shooting, I was pretty confident about returning to the role," Anderson said. "I am usually terrified when I start a project, but that wasn't the case with this one."
However, the challenge of slipping back into a character Anderson thought she'd abandoned years ago quickly became immediately apparent.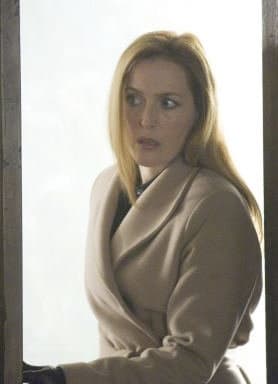 "I had a really difficult first couple of days [of shooting the film]. I was having a really hard time finding Scully's voice, and I think part of that is because since the show ended, I've been doing everything in my power to take on roles that were very different from Scully.
The work I've been doing [since the show ended] has involved creating new characters from scratch."
The actress, does, of course, find her voice again as Scully. You can see her doing so when The X-Files: I Want to Believe opens on July 25.