Considering the rarity of a movie about a sitting U.S. President, it's no wonder that W is under fire from critics.
But director Oliver Stone says the movie isn't meant to be an overly intense look at the worst leader the free world has ever seen.
"W isn't an overly serious movie, but it is a serious subject. It's a Shakespearean story," Stone told The Los Angeles Times. "I see it as the strange unfolding of American democracy as I have lived it."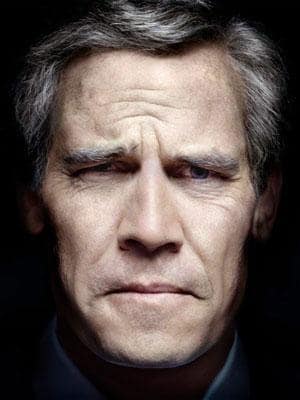 Is this Josh Brolin or George W. Bush?
Josh Brolin, who portrays George W. Bush, said his preconceived notion of what the movie would be changed after he read the screenplay by Stone.
"It was very different than what I thought it would be, which was a far-left hammering of the president," the actor said. "Republicans can look at [W] and say, 'This is why I like this guy.' ... It's not a political movie. It's a biography. People will remember that this guy is human, when we are always [outside of the movie] dehumanizing him, calling him an idiot, a puppet, a failed president.
We want to know in the movie: How does a guy grow up and become the person that he did?"
A question millions of Americans have been asking for years.