The Dark Knight has only been released for a few days, yet talk of the next Batman installment has already begun.
Specifically, rumors are circulating about who might portray the next enemy of the Caped Crusader, assuming The Joker is not resuscitated by a new actor (an incredibly unlikely possibility, in our opinion).
You can most likely count out extreme, caricature-like baddies such as Mr. Freeze. But that still leaves a wide open field of options. Just don't ask director Christopher Nolan to name his favorite yet.
"I'm clueless right now," he told MTV. "All I can think about is taking a vacation — for a month!"
Other cast members from The Dark Knight did weigh in with their views, however.
"I always liked the Riddler," Gary Oldman said. "I liked the whole Riddle aspect. I loved the suit."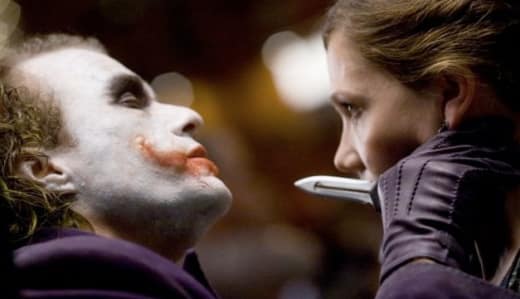 Who will replace The Joker as Batman's main rival in the next installment of this franchise?
Nestor Carbonell, who plays the mayor of Gotham City in the current movie, would go with a sexier villain.
"Catwoman, you can always bring her back," he said. "You can never see enough of her."
Except when she's the star of her own awful movie, that is (no offense, Halle Berry).
Remember, Carbonell added, like his relationship with Harvey Dent, Batman and his new foe might not always start out on opposite sides.
"What I really like is when you turn people into villains, when you see them flip," the actor said. "That's a great twist. And there's certain people you see in this one, certain characters who you didn't realize could go the other way, who could show up in the next one in an unexpected way."