Count Maggie Gyllenhaal as one of Heath Ledger's biggest Academy Award supporters.
"I would vote for him," Gyllenhaal told reporters Monday at the film's London premiere when asked if her The Dark Knight co-star was worthy of a nomination.
Gyllenhaal, who shares a memorable scene with Ledger during a party thrown at Bruce Wayne's apartment, said of the actors Oscar prospects that the "degree of difficulty should be incorporated into the award."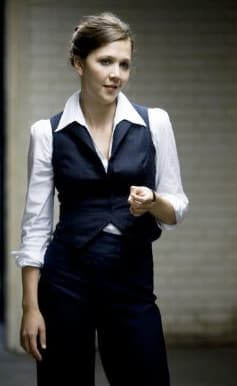 "To be that incredible in a movie that's this huge, that's about so many things, is really an accomplishment," Gyllenhaal said. "In a way I feel funny thinking about the Oscars when he isn't alive, but at the same time I'm a member of the Academy and I would vote for him.