Malin Akerman may have gotten a lot of attention for her role in 27 Dresses alongside Katherine Heigl.
But that's nothing compared to the hype she and her co-stars will soon start receiving for their parts in Watchmen, the highly-anticipated movie version of the beloved DC Comic.
Akerman takes on the role of Silk Spectre in the film, a super hero forced into the world of spandex by her parents. She recently talked to Entertainment Weekly about the character:
"She has to go through that journey of finding herself," Akerman said.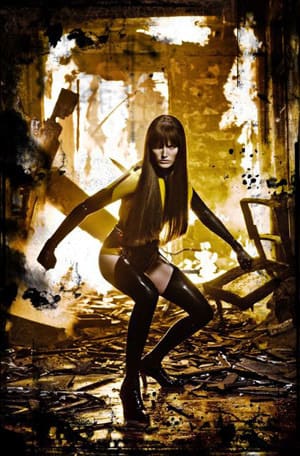 As for Silk Spectre's costume?
"[It] was like wearing a wet bathing suit with a cinched corset," Akerman said of the skin-clinching tights, giving guys yet another reason to go see Watchmen.