Matthew Goode might soon become a household name in the U.S. This British-born actor stars in the upcoming Brideshead Revisited, while also appearing in next year's wildly-hyped Watchmen.
Goode reacently chatted with Collider on a number of topics, but the excerpt below focuses on his portrayal of Adrian Veidt/Ozymandias in Watchmen...
When you went into the audition, had you read the comic?
No, all I knew about it was the fact that the other actors were involved and that was a pressure, but I had one scene at the end where it was like saying I killed millions of people and then one tiny scene at the beginning where I've got a big cat. So I'm like this is such an odd character and it was only when I got to Vancouver, and obviously I'd spoken to Zack on the phone.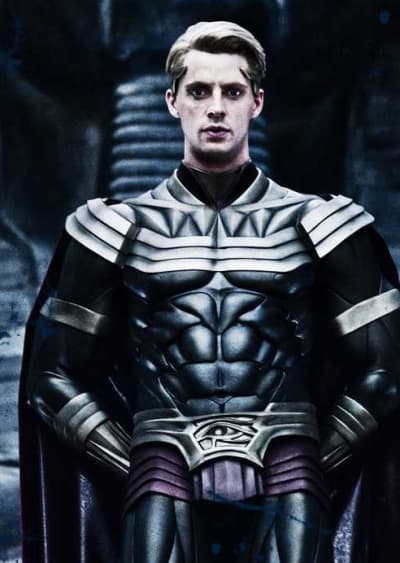 He was a real part of the convincer because post audition he was like…my fears were and this might sound awful…that it was going to be a kind of Fantastic 4 thing and he was like "let me fucking tell you, if my movie ends up being anything like that then I've not done my job properly."
And I don't mean that to be totally against that film but as in just for me he really put my mind at rest and he got on and he told me what his vision was going to be for it and I was like, wow. And I don't want to be doing something that's going to piss people off because he told me how beloved it was and I was like oh God.
That's a real pressure. He got what director it deserves.