We know, we know: most readers would prefer if Megan Fox talked about her body.
Still, the beautiful actress did have some interesting things to say about an upcoming project, the Diablo Cody-penned Jennifer's Body.
"I have a few love scenes. I eat and seduce everyone: boys and girls," Fox said, tantalizingly. "There's a lot of kissing and craziness. It was awkward, it's always awkward and it's never fun."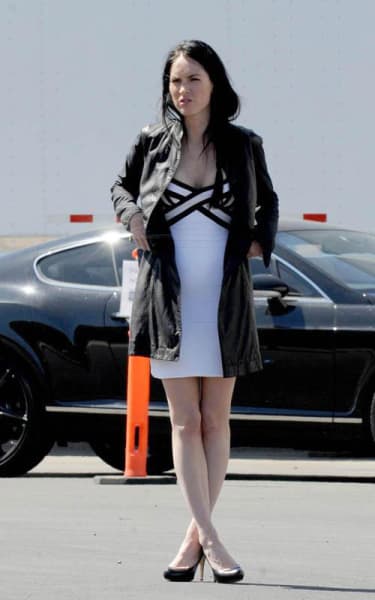 Fox went on to discuss one of her co-stars, an unknown actor who will soon earn the wrath of men everywhere for his interactions on set with the actress.
"Johnny Simmons and I got really close and became really good friends, so it was hard not to just laugh hysterically and endlessly," Fox said. "So I'm kissing him and he's like my brother — it was really awful. He got spit in my mouth and it was gross."
As far as her work on the Transformers sequel, though, the actress remained mum.
"They'll kill me if I say anything," Fox said. "I'll get fired and they'll replace me with Eva Longoria."