We'd take Megan Fox any way we could get her.
But those behind Transformers 2 reportedly told the gorgeous actress to pack on the pounds before filming.
"I'd lost a lot of weight and got really scrawny, but I was told I had to put on size for Transformers because [director Michael Bay] doesn't like skinny girls," Fox told Fox News.

The star's diet these days?
"I eat red velvet cake before I go to bed every night," she said. "And if you eat meals later, you'll put on weight faster, so I had dinner at 10 p.m."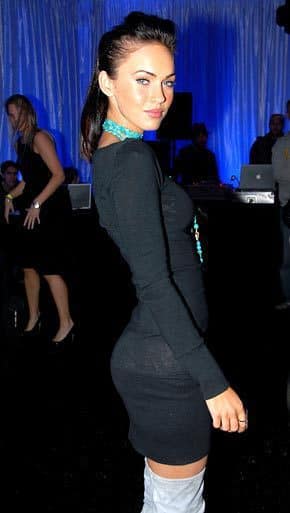 As for the movie itself - Transformer 2 spoiler alert! - Fox said viewers won't get to see her new, naked body.
"There are no big love scenes," Fox said of her and co-star Shia LaBeouf. "At this point, Shi and I have been dating for two years so we're at the bickering stage, like an old married couple."