Mia Wasikowska has fallen down the rabbit hole of American cinema.
The young Australian, best known for her role as Sophie on the HBO series In Treatment, will star as the title character in Tim Burton's live-action adaption of Alice in Wonderland.
According to The Hollywood Reporter, the classic tale will be shot with live-action and performance-capture footage, while being presented in Disney Digital 3-D. Filming begins in November.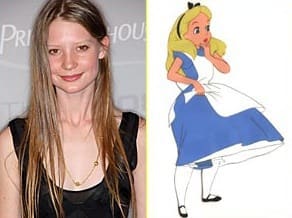 Wasikowska will next appear opposite Daniel Craig in the war drama Defiance. She also just completed filming the role of a young Amelia Earhart fan in Mira Nair's biopic Amelia, starring Hilary Swank.