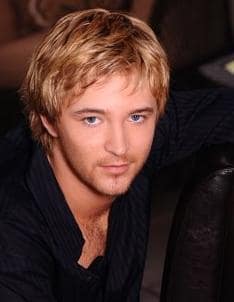 Young actor Michael Welch recently sat down with MTV to discuss his role in the upcoming vampire movie,
Twlight
.
Here's an excerpt from the interview:
MTV: Believe it or not, there might be somebody out there who still doesn't know what Twilight is. So if you could, explain Mike Newton.
Michael Welch: Mike Newton is a cool guy. He's a fun character. He is hopelessly obsessed with the new mysterious, interesting, beautiful girl in high school. He's got some contrasts [because] on the one hand he's this athlete, a basketball player, and on the other hand he's a geek and socially awkward.
He's like how "Family Guy" describes Shia LaBeouf: When Peter was like, "Not quite the nerd, not quite the hunk â€" Shia LaBeouf!" That's how I feel about Mike.