Mitchel Musso poses here on the set of the Hannah Montana movie.
The young actor is taking the character of Oliver Oken - which he's played on the television series alongside Miley Cyrus on Nickelodeon - to the big screen for this feature film. It's slated for a release in the spring of 2009.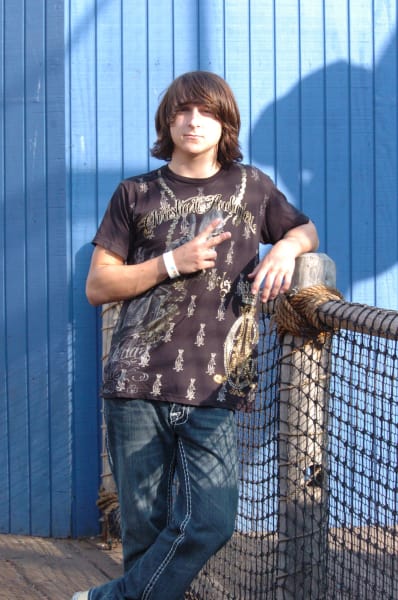 Mitchel Musso stars as Oliver in the Hannah Montana movie and TV show.